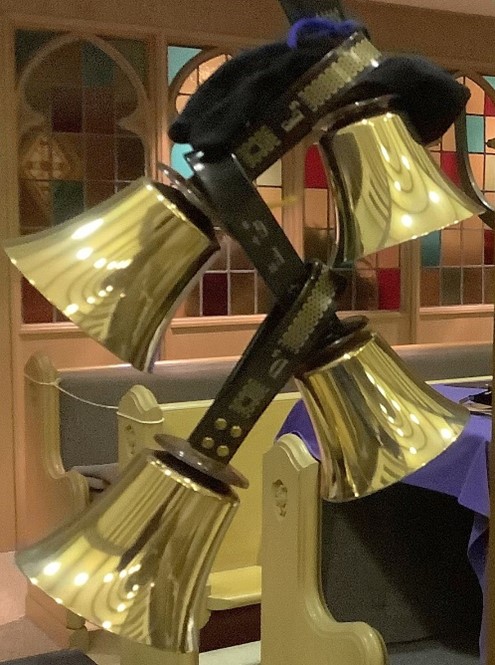 The Christmas and pre-Christmas seasons have long been accompanied by the mellow peal of bells, a sound sorely missed in many community spaces over the past two years when Covid-19 made singing and playing together difficult.
But as we slowly and carefully transition back into live music, bell choirs are making a welcome return. Unlike brass and wind instruments, massed bells can fill large spaces with rich sound, minus the risk of dispersing viral moisture into the air.
Early in December, Trillium Lutheran Church in Waterloo, along with guest musicians from several other local Lutheran churches, will present a special Advent Lessons and Carols afternoon built around the mellow resonance of handbell harmony.
While based on the Christian tradition of interspersing seasonal Bible readings with special music and hymns, the service will be non-denominational; Trillium welcomes people of all ages, backgrounds and faiths to this free event.
What: Hand Bell Advent Lessons and Carols Service
When: December 4, 2022 at 3:30 pm
Where: Trillium Lutheran Church, 22 Willow Street Waterloo
Who: Trillium Lutheran Church Hand Bell Choir, with guest musicians from St. Luke's Lutheran, Kitchener; St. Matthews Lutheran, Kitchener; and Trinity Lutheran, New Hamburg.