Bell Ringing to Stop 3 Weeks into Step 3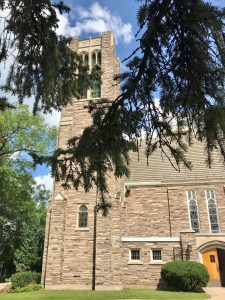 In April Trillium's church bells resumed ringing to show support for front-line workers. The bells had previously been rung in the spring and summer of 2020. On July 16 Ontario entered Step 3 of the re-opening plan. As we are now in the third week of Step 3, it was felt this would be an appropriate time to stop ringing the bells. Therefore, Friday, August 6 will be the last time the bells are rung at Trillium for this purpose.
We would like to thank the front-line workers, our bell ringers, and any neighbours who joined us in showing support for the workers.